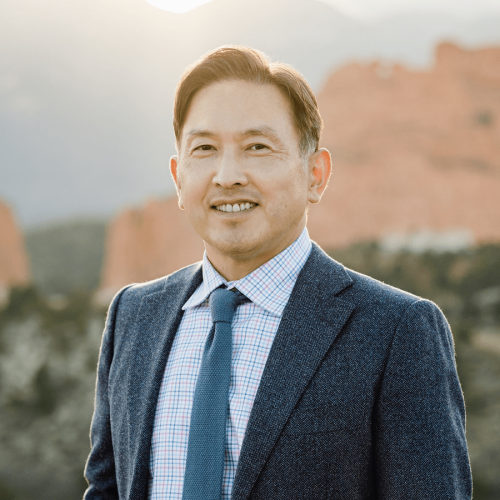 Specialty

Ophthalmology

Certification(s)

Board Certified-Fellowship Trained Ophthalmologist, Cataract, Cornea and LASIK Specialist
Dr. Matthew Chang is originally from the northern suburbs of Chicago, Illinois. He completed his undergraduate degree at the Johns Hopkins University in Baltimore, Maryland. He went on to become one of the first physicians to complete a dual degree in medicine and business administration, focusing on health economics, at the prestigious Medical Scholars Program at the University of Illinois in Champaign-Urbana. Dr. Chang completed his ophthalmology residency at the Kresge Eye Institute in Michigan where he was elected chief resident in his final year by his peers. Dr. Chang continued his education at the University of Arizona. He completed his fellowship training in cornea, refractive surgery and external disease. He has conducted numerous research studies in refractive surgery, cataract surgery and glaucoma. Dr. Chang and his family joined the practice in 2005.
Dr. Chang is one of the most proficient and prolific surgeons in Colorado. He performs a wide array of anterior segment procedures including topical, stitchless cataract surgery utilizing the most advanced intraocular lens implants using accommodative and multi-focal technology, corneal transplants, laser refractive surgery and glaucoma laser surgery. Dr. Chang continues to remain in the top 1% of ophthalmologists in Colorado for surgical volume. In fact, he has performed:
Over 20,000 cataract procedures
Over 7,000 LASIK procedures
Over 1,000 cornea procedures
This incredible surgical record becomes even more impressive when you learn that every patient is given personal attention – strong bonds are formed every single day.
Helping patients improve their quality of life through improved vision is one of his greatest passions. To this end, he strives to stay abreast of the latest technologies and research to advance the level of care to his patients. Dr. Chang has the insight and experience to help you achieve your goals and he encourages his patients to take an active role in the decisions about their eyecare. It is important to him that his patients feel completely comfortable with the recommendations given. He is deeply committed to your needs and the delivery of compassionate care.
When not in the office, Dr. Chang participates in a variety of sports such as golf, tennis and snowboarding. He also enjoys traveling and trying new foods. He loves experiencing everything Colorado has to offer with the beautiful women in his life: his wife, Lisa, and their two daughters.
Dr. Chang currently sees patients in Colorado Springs, Pueblo, Canon City and Salida.