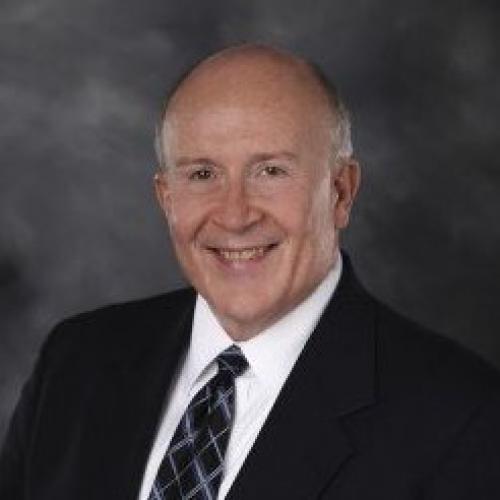 Specialty

Ophthalmology

Phone

Practice
Dr. Dave Davis grew up in Ponca City Oklahoma. He graduated from high school in 1974 with numerous academic honors, and as a member of the wrestling team and the state champion volleyball team.
He then attended Oklahoma State University on a National Merit and multiple other scholarships and graduated with dual degrees in Botany and Radiation and Nuclear Technology in the Honors program. After college graduation he attended the University of Oklahoma School of Medicine on the U.S. Navy health professions scholarship program, and then interned at the University of Arkansas in Little Rock.
He began his military service after his internship in 1984. After two year's service on destroyers at sea and five years as a flight surgeon in Japan, he attended Stanford University for the basic sciences portion, and the Naval Hospital San Diego for the clinical portion of his Navy Ophthalmology residency.
One of the earlier military refractive surgeons, Dr. Davis established and ran the first Military Laser Vision Correction Center in the Southeastern US, where his patients included SEALs, Marines, Underwater Demolition teams, Submariners, Pilots and Aircrew, and special forces members from all branches of service.
During his 21-year navy career, he received 16 decorations and rose to the rank of Captain in the US Navy. He retired from the Navy in 2005.
In addition to his military service, Dr. Davis has held many academic positions, most recently as Clinical Instructor and Associate Director of the Residency in Ophthalmology of the University of Florida. He has trained over 45 resident ophthalmologists in cataract and refractive surgery, taught ophthalmic anatomy to PA students at the Naval School of Health sciences, proctored optometry residents for the Illinois College of Optometry, and received six teaching awards from the American Academy of Family Practice for teaching ophthalmology to family practice residents from both the University of Georgia and the Uniformed Services University of the Health Sciences.
Dr. Davis has also served as principal investigator for numerous FDA drug studies, most notable two leading to FDA approval of the glaucoma medication Rhopressa.
He has been board certified in ophthalmology since 1995, and re-certified in 2005 and 2015. His board scores were in the top 7% of all ophthalmologists. He holds state medical licenses in Oklahoma and Arkansas, in addition to Colorado.
He lives in Woodland Park with his wife Cindy, where his interests include hiking, camping, kayaking, reading, and keeping up with 4 grown children, 2 grandsons, and an elderly Pomeranian.
Dr. Davis currently practices at the Haas Vision Center, located at 6385 Corporate Drive, Suite 307, Colorado Springs, CO, 80919. Call (719) 272-4227 for appointments.